The JFrog Partner Ecosystem: Shaping the Future of DevOps and DevSecOps
JFrog's Partner Day was full of insights, strategies, and program announcements that will shape the future of DevOps and DevSecOps. Partners from all over the world attended and participated as our launch partners.  Tali Notman, JFrog CRO, kicked off the keynote with an overview of JFrog's growth strategy and JFrog's vision of the connected ecosystem. Noting that JFrog has experienced growth of 30% year-over-year, with a global customer base of 7,200 and a net dollar retention rate of 120%, Tali highlighted that an integrated partner strategy is one of the main keys to JFrog's continued success.
The time is right!  
We invite our partners to tap into the JFrog ecosystem and grow with us in the DevSecOps market.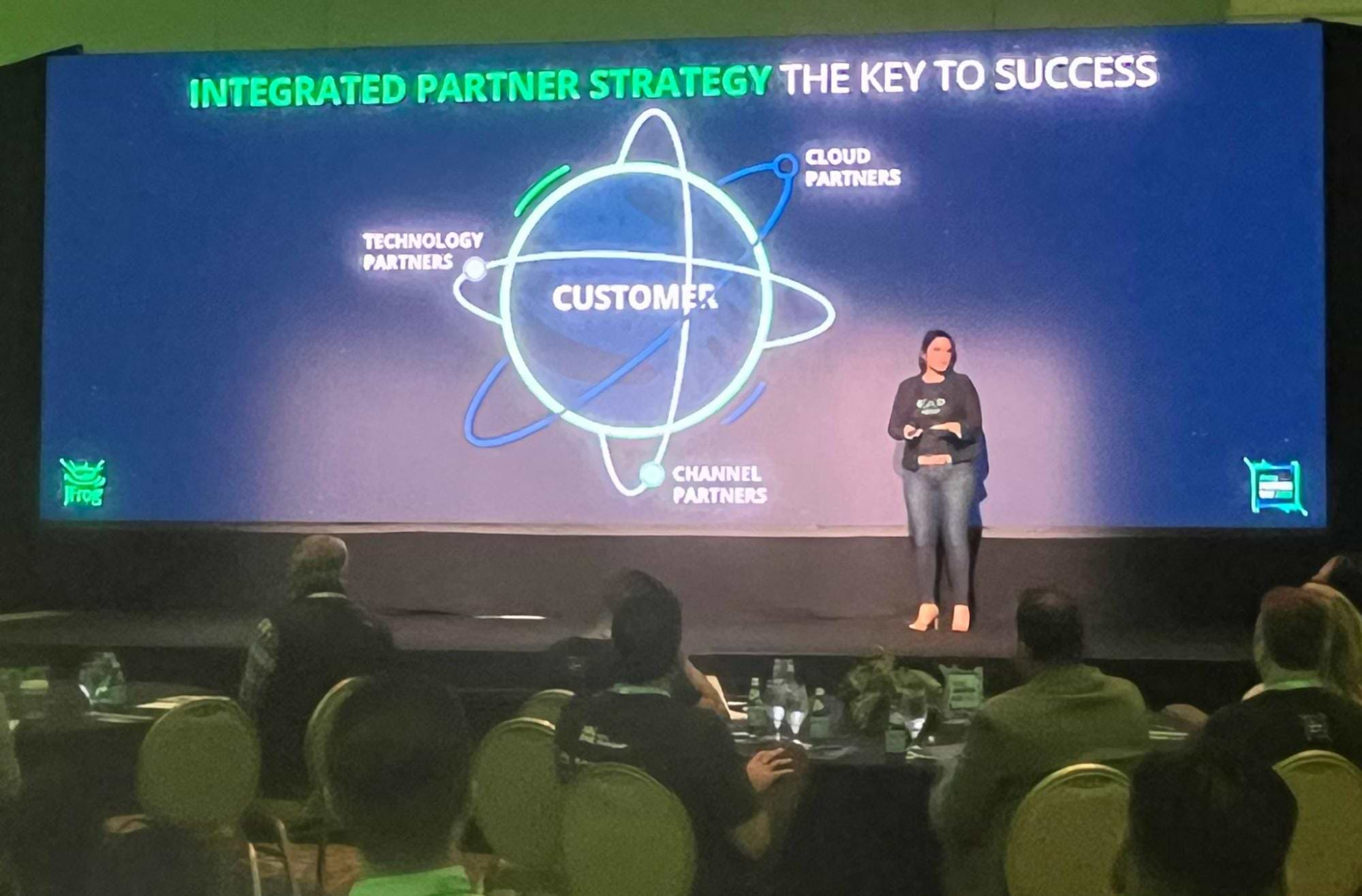 Bringing DevOps & DevSecOps into Your Orbit
Partner Philosophy
Challenges for IT customers have been changing dramatically in the past few decades. IT spending has grown from $2.4B in 2003 to $4.6T in 2023. With the emergence of cloud technology, customers are looking for new ways to procure, consume, and maintain software. This creates tremendous opportunities for partners all around the world, but partners need flexibility and agility in the evolving IT landscape in order to maintain a competitive edge. JFrog puts partners in the driver's seat, supporting their go-to market strategy with a modern, flexible, and collaborative approach.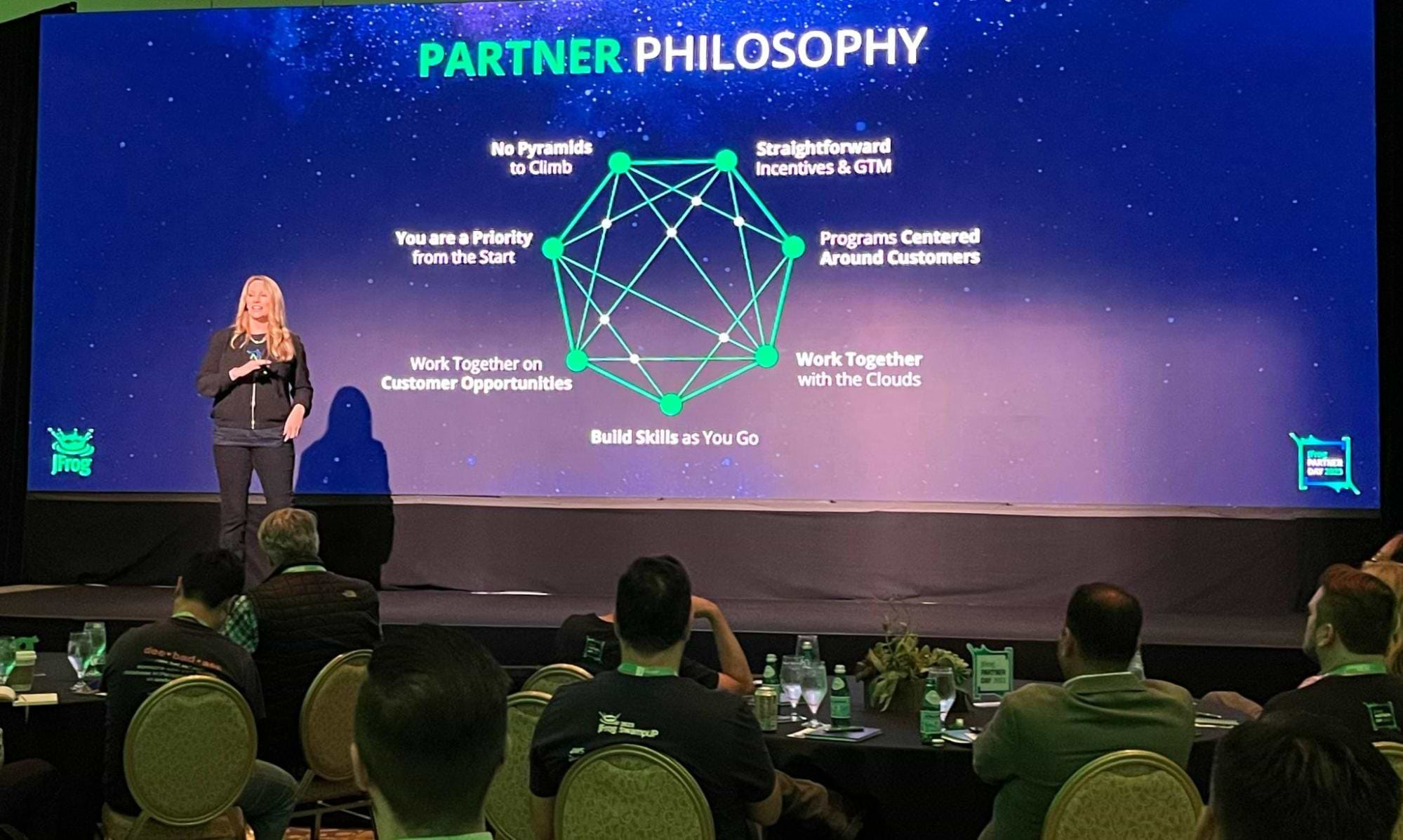 Why Partner with JFrog? Why Now?
The JFrog Global Channel Partner Program, Unveiled
The final piece of the connected ecosystem is the JFrog Channel Partner Program – launched at Partner Day – designed to empower partners and place customers at the core of everything. This new program offers flexible options, including co-sell, resell, and resell to U.S. government agencies. Partnering with JFrog means there's no pyramid to climb. From day one, partners lead their own destiny, with JFrog right beside them on their sales journey. With a focus on collaboration, the JFrog Channel Partner Program provides straightforward incentives and program benefits crafted to align with customer preferences.
Delivering Innovation and Customer Value with Technology Partners
Technology partners are core to JFrog's strategy to deliver customer value. Our goal is to provide customers with a comprehensive software supply chain solution – from planning and coding to deployment and monitoring. With our technology partners, JFrog offers enterprises a best-of-breed DevSecOps solution for their aggressive growth agenda.
JFrog is committed to collaborating and investing with our technology partners to improve software security, leverage AI in software development and deployment, and simplify our customers' tool requirements. Through JFrog's  technology partner programs, we partner for growth and customer innovation.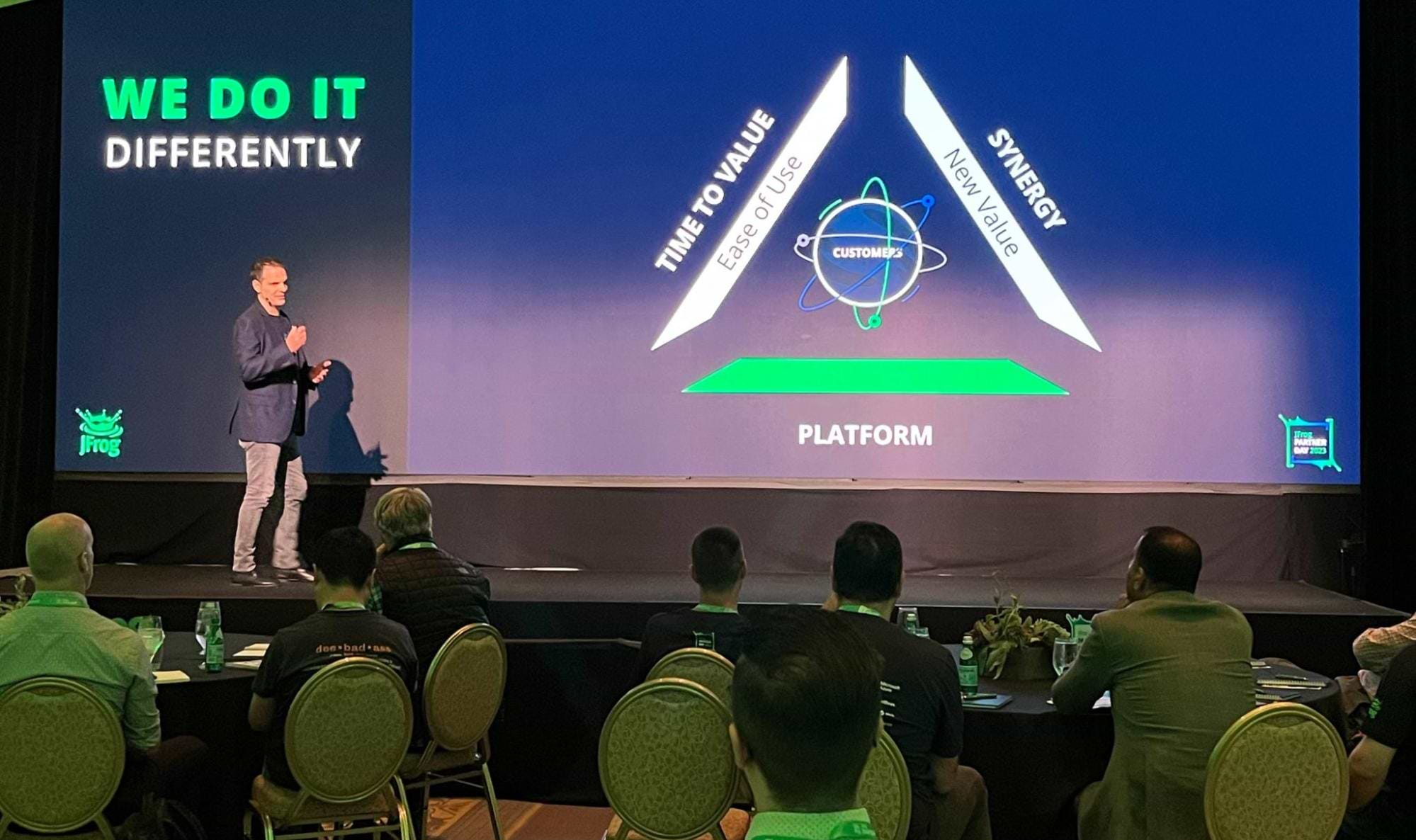 Delivering Customer Value with the JFrog Platform
Technical Partner Training on Partner Day
One of the benefits of this year's Partner Day was JFrog's Partner Training, which was highly requested by our partners and is part of their onboarding process. We made it easy for our partners to bring their technical teams for training.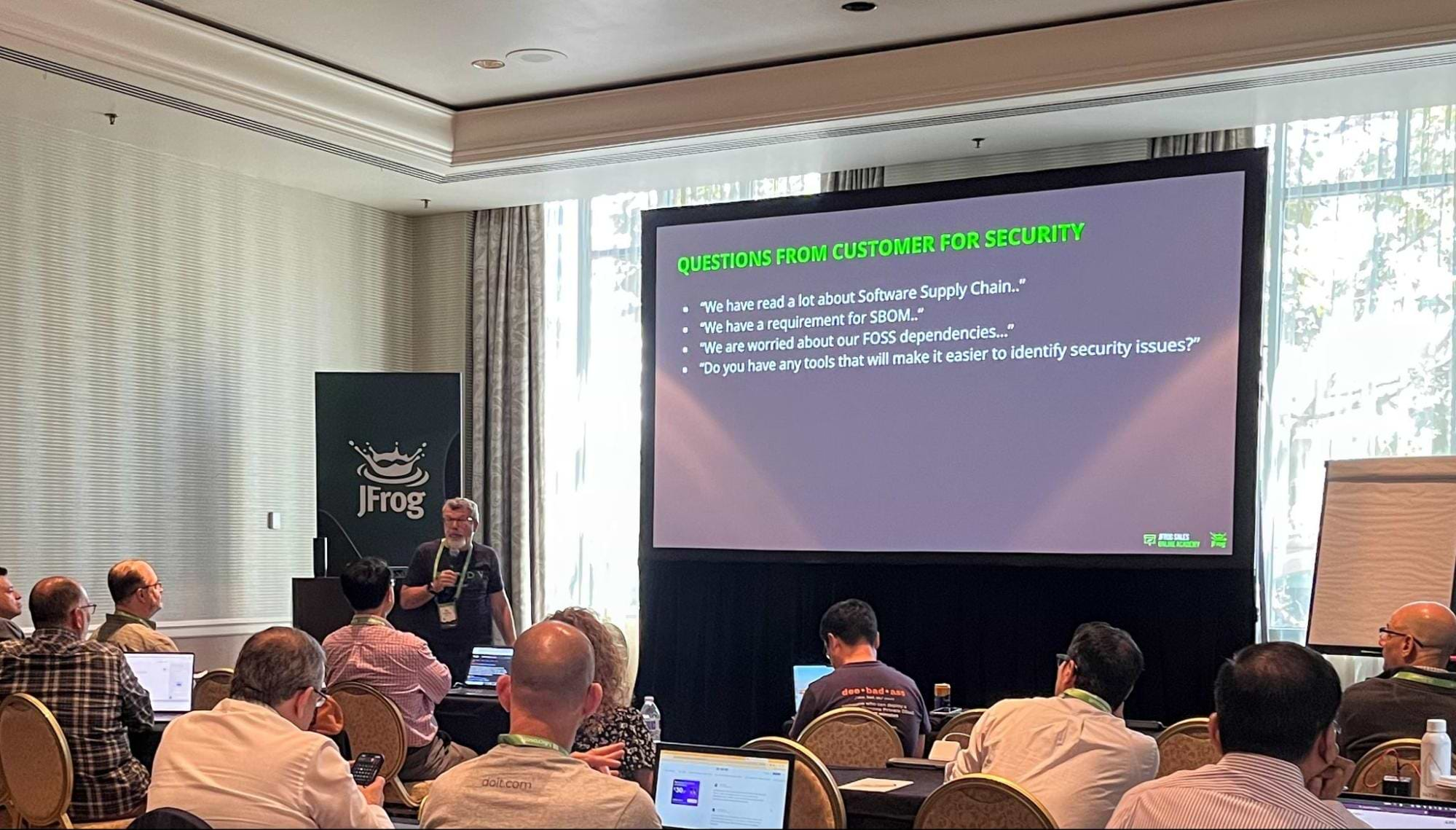 Partner Day Training Sessions – Solving Customer Pain Points
A Connected Ecosystem: Channels, Clouds, and Technology Partners
JFrog's ecosystem approach places equal importance on all three partner types to deliver comprehensive solutions to customers: through empowering channel partners via vertical solutions, through integration of technologies, and through seamless integration into the cloud marketplaces.
Path to Success with JFrog
Take action now! The JFrog Partner Program empowers you to build a profitable business by delivering transformative DevOps and DevSecOps solutions to customers. Become a JFrog Partner today.