Best DevSecOps Solution: DevOps Dozen 2020 Honors JFrog Xray

With so many esteemed adversaries competing in the same DevSecOps space, winning the "Best DevSecOps Solution" award feels even more special. We're very grateful to the community and the DevOps Dozen2 judges who voted for JFrog Xray in this extremely tough category. 
This was the 6th consecutive year that the DevOps Dozen
2
Awards have been honoring the best of the best in the maturing DevOps space. The DevOps Dozen Awards highlight the most agile and distinguished individuals and companies who have demonstrated exceptional performance and commitment to the DevOps community. We feel honored to be included in this year's "Tools and Services Awards Honorees" and were surrounded by some of the best DevOps and DevSecOps companies in the business.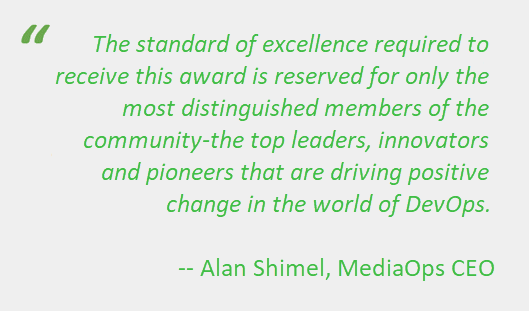 Security in DevOps is one of the most important aspects today, and is especially top of mind with the recent fallout from the SolarWinds breach. We see DevSecOps as something that should be seamlessly integrated into any DevOps pipeline to ensure your software packages are free of vulnerabilities all the way from the repository to run time, to avoid playing with fire.  JFrog has focused its efforts in this area and we feel this award is a true reflection of the hard work we have put into developing the capabilities of our DevSecOps platform. 

The JFrog Platform provides a fast, secure, end-to-end solution for continuous update flows and Liquid Software. We're developing the platform that will provide a tightly-integrated DevSecOps experience that speeds software distribution from developers to end users, everything that lands between your Git repository to Kubernetes.
We're proud of the praise that awards like these have given us. We would be honored to show you how we've earned it. Learn more about our DevSecOps solution JFrog Xray or try the JFrog Platform for free. Alternatively book yourself a more personal one-on-one consultation and learn first hand how to make the most of the JFrog Platform.