Top Best Raspberry Pi Alternatives
We all know about beloved and trusty ol' go-to brand, Raspberry Pi. It's been there since around 2011 since its first release of the Raspberry Pi 1 Model B and has come a long way until now. Along the way, dozens of others joined the Single Board Computer race, introducing many, feature packed AND stripped down versions to go head-to-head with the Raspberry Pis.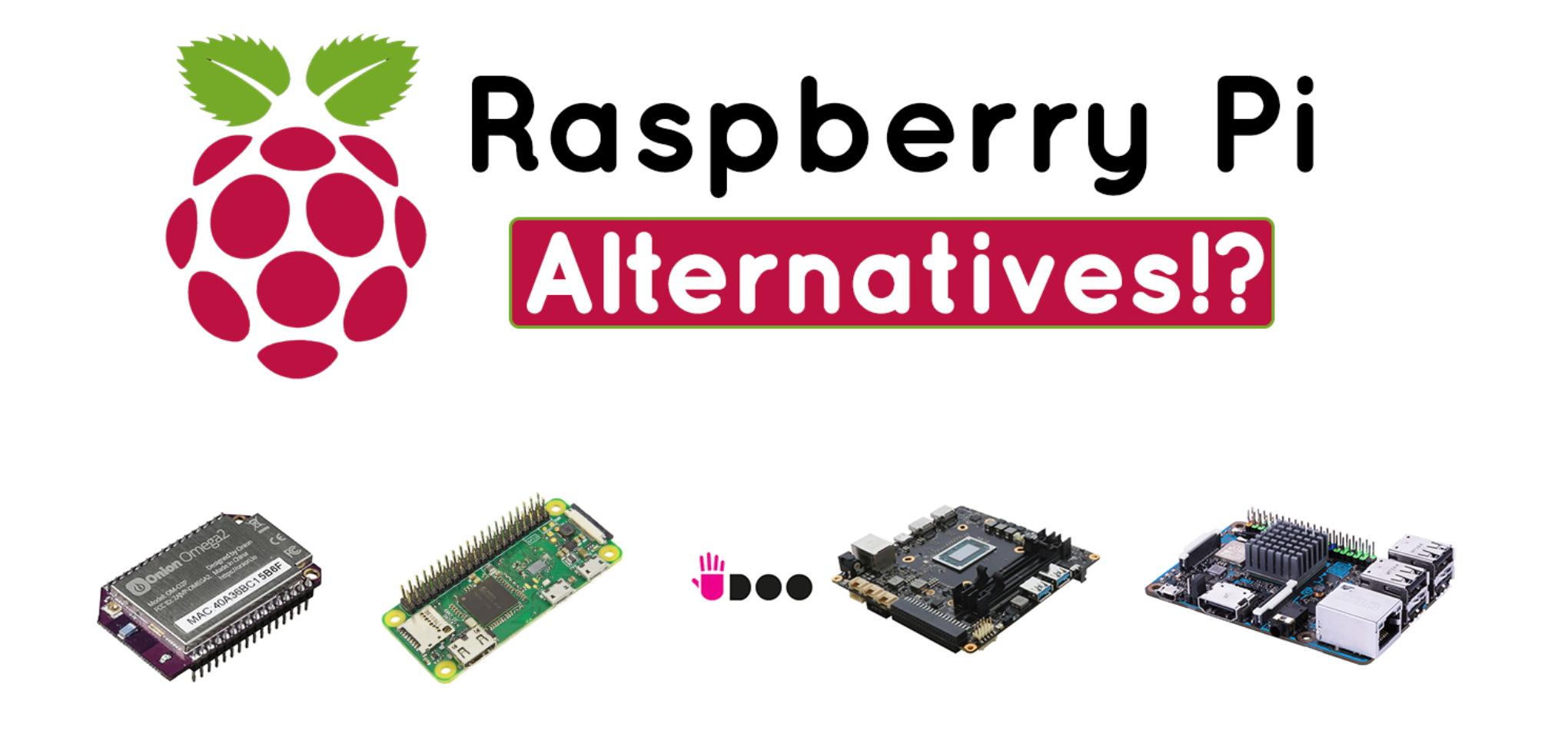 Sometimes, you may need that extra 'punch' the Raspberry Pis cannot offer, sometimes you might feel like dedicating a Raspberry Pi would be an overkill for your implementation. Therefore, here are some alternatives that you might want to consider in 2021 to replace a Raspberry Pi, and why they could be the ideal choice for you.
There are many alternatives for Raspberry Pis such as the Nvidia Jetson lineup (Nano, Xavier, TX2), Asus Tinkerboard series, Beaglebone and more. However, apart from those SBCs that are well known, let's discuss some of the SBCs that you might have or have not heard, yet has a big potential to replace the Raspberry Pis in terms of both size and cost.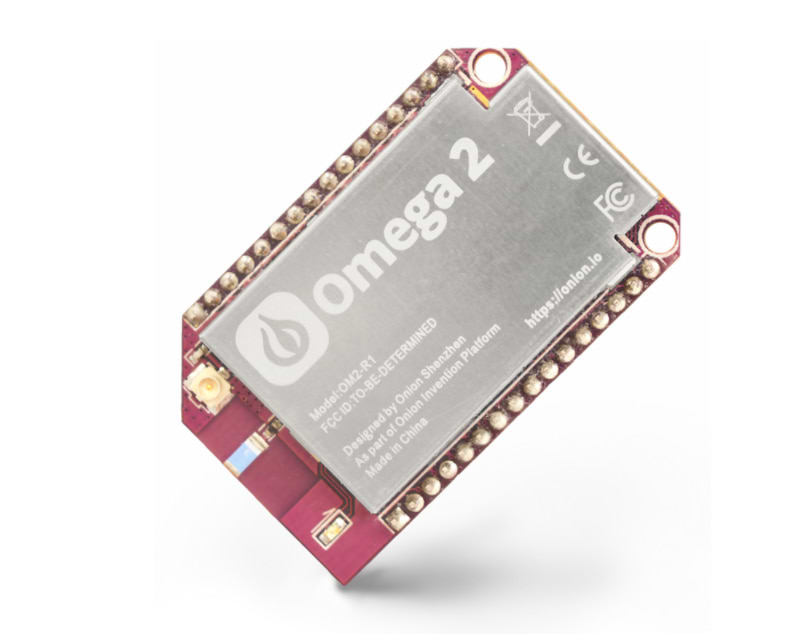 As small as it looks, the Onion Omega 2+ also features lower performance characteristics when compared with its Raspberry Pi counterparts. However, this stripped down, yet Linux-ready IoT board stands out for us due to few key features:
Ultra-low cost – $13 per each
Tiny footprint (42.9×26.4×9.9 mm) makes the sizecontrained embedded applications realizable
Official OpenWRT Linux support, Debian ports are also available
Reasonable performance specs:
580MHz CPU
128MB RAM
32MB storage
USB2.0
2.4GHZ IEEE 802.11 b/g/nWiFi with u.FL connector
Micro-SD card slot
3.3 operating voltage
Which in total, makes the Onion Omega 2+ an ideal candidate for low power IoT applications such as industrial monitoring and smart devices that do not require large computation power.
Raspberry Pi? Seriously? Yes, that's what we thought at first too. Being the younger sibling of a full sized Raspberry Pi SBC, the Pi Zero W is also a very capable yet tiny alternative traditionally-sized Raspberry Pi.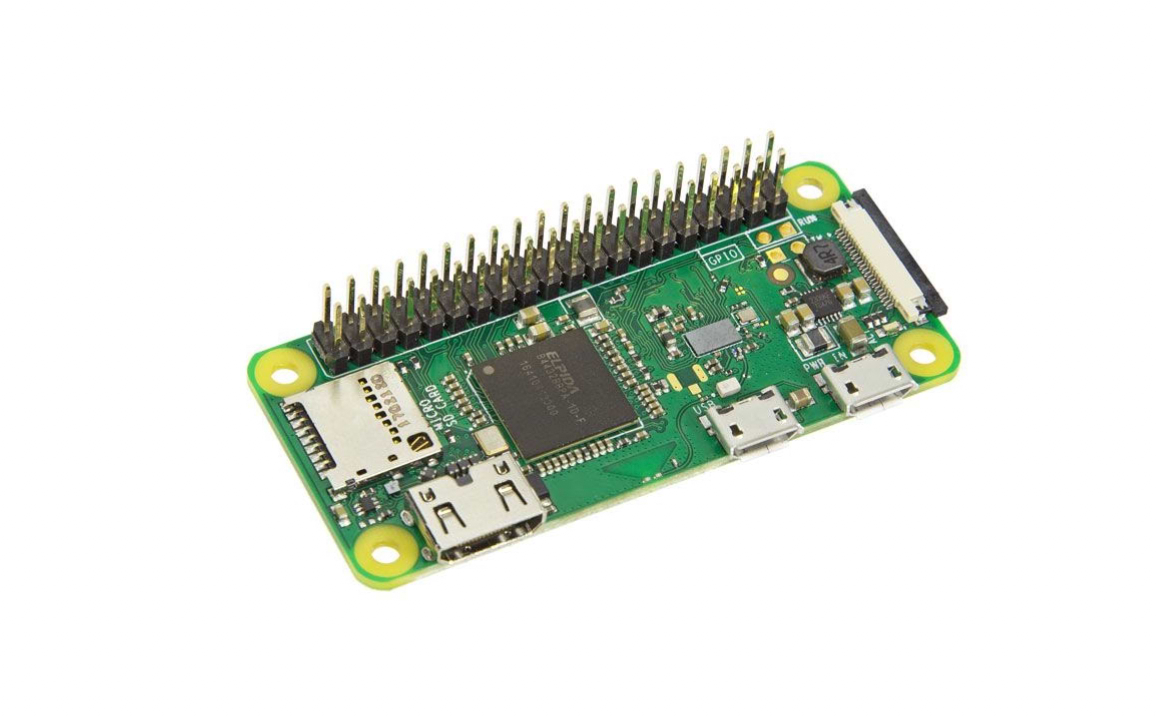 The Raspberry Pi Zero W has following features:
Low cost – $18 per each
Zero WH model with pre-populated GPIO header
Broadcom BCM2835 CPU (1GHz, single core) with 512MB RAM
Bluetooth 4.1/BLE and 802.11 b/g/n wireless LAN
Micro-USB power input
Standard 40-pin GPIO header
CSI camera connector
Mini-HDMI and USB-OTG ports
However, since this tiny SBC costs only $18, it lacks following features a standard Raspberry Pi 3 offers:
Ethernet connectivity
Full size HDMI connector
3.5mm audio connector
Single core in Pi Zero vs Quad cores in Pi 3
However, this smaller sibling of the Raspberry Pi lineup is a good alternative for a full-sized Pi when it comes to projects such as headless servers (MQTT, small web servers), handheld computing devices such as portable game consoles and one of the most popular, Pi Hole servers to block ads using DNS resolving.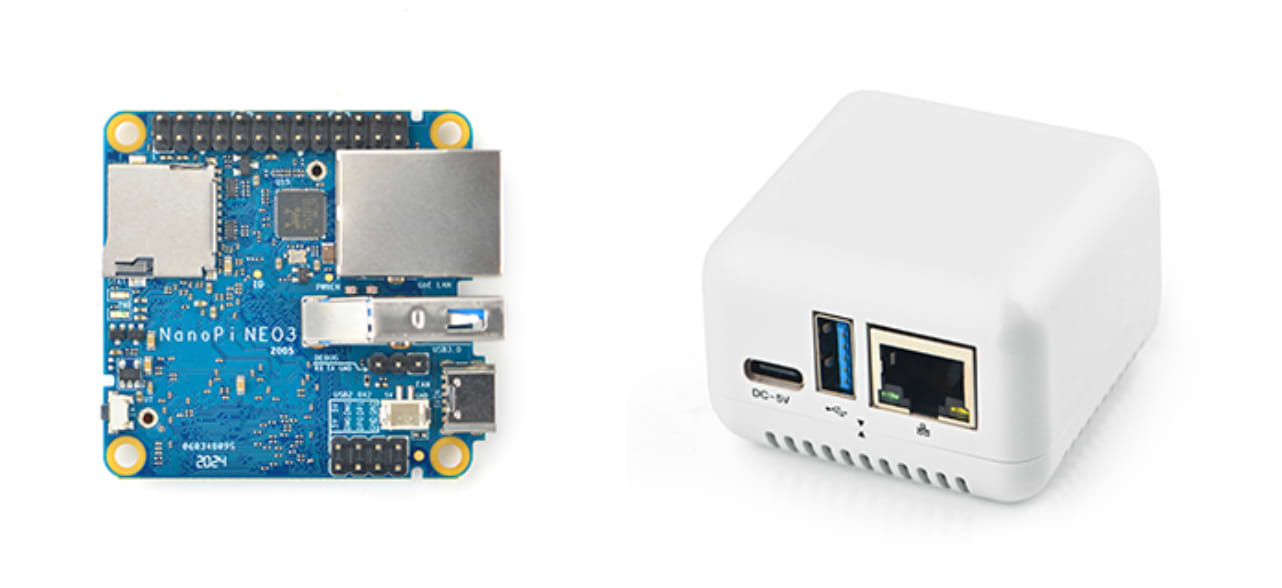 The NanoPi NEO3 is also a good alternative for Raspberry Pis, made my FriendlyARM, featuring,
Rockchip RK3328 Quad-core Arm Cortex A53 (400MHz to 1.3GHz scalable)
Available in 1/2GB LPDDR4 RAM configurations
UbuntuCore compatible
1Gbps ethernet connectivity
USB 3.0, Type-C power input
Micro SD card slot
The NanoPi NEO3 offers all those features at a reasonable price of around $39, making it one of the SBCs for makers, hobbyists and even IoT device makers. What differs the NanoPi NEO3 from its equivalent Raspberry Pi models is its smaller footprint of mere 48x48mm.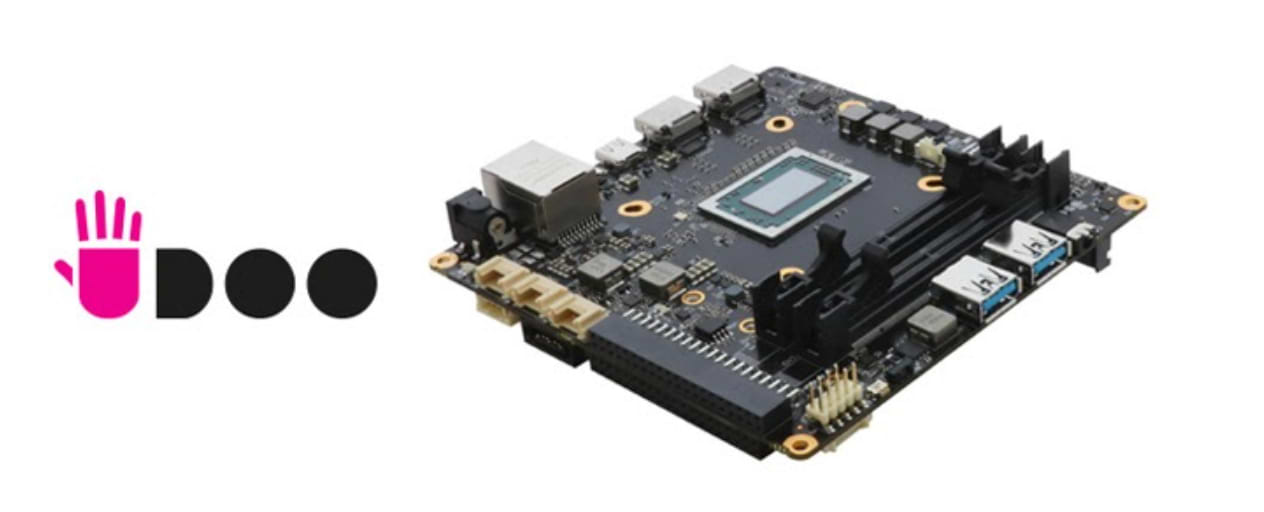 From $10 to $35 cheaper alternatives, let's take a big leap through all the Jetsons, Tinkerboards and Beaglebones into the Udoo Bolt V8. As the name itself suggests 'V8', this monster-sized board indeed is a monster powerhouse. Retailed at MSRP $459, the Udoo Bolt V8 outperforms a MacBook Pro 13" in terms of both performance and size and can act as a desktop computer as well.
This board does not care about the size or cost, rather focuses on the sheer performance advantage it can provide with its monstrous hardware specs of:
CPU – AMD Ryzen Embedded V1605B Quad-core, 8-thread 2.0GHz CPU with a boost clock upto 3.26 GHz
Memory – 2x DDR4 64-bit SO-DIMM sockets with ECC support
GPU – Dedicated AMD Radeon Vega 8 graphics core
High-speed 32GB eMMC 5.0 drive
M.2 2280 NVMe slot
M.2 2260 SATA SSD slot
Standard SATA 3.0 6Gbps connector
Software: Microsoft Windows 10/8.1, Any version of Linux x86 64-bit distributions
Networking: Gigabit Ethernet (Rj-45) Realtek Rtl8111g Wifi/bt Combo Module Slot M.2 Socket 1 Key E 2230
Arduino-compatible GPIO expansion (On-board ATmega32U4 microcontroller):
12x Analog Inputs
Up To 23x Digital I/o (7 Pwm)
1x Uart, 1x I2c, 1x Spi
3x Grove Connectors
1x Analog Input, 1x Uart Or Digital I/o,
1x I2c Or Digital I/O
And many more hardware features.
You might ask, what to do with such a heavily-equipped single board computer? Well, there are plenty of things to do including AAA Gaming, high-end VR, cryptocurrency mining, client-side 3D rendering, AI, IoT, Edge Computing, Computer Vision, Real-Time Big Data analysis. You name it, the Udoo Bolt V8 can do it.
So, which one should I choose?
Well, as easy as the question sounds, there is no hard-and-fast rule in selecting the best SBC for your project/product. However, in general, it's always better to go with an option where you will be able to upgrade the features of the Linux IoT device of your choice. There are countless alternatives for Raspberry Pis than those that have been mentioned in this article and each day, another Raspberry Pi-rival is coming onto the SBC competition. So, if the choices mentioned here are not in favor of your requirements, fear not, there will most likely be one that fits just right with your requirements in the near future. Check this article by all3dp and ZDNet on some of the best single board computers for 2021 to learn more about the alternatives for Raspberry Pi.
Choose your Raspberry Pi alternative, and partner up with us to manage them remotely!

JFrog Connect offers you a feature-rich set of tools to remotely manage your fleet of edge Linux IoT devices with just a few clicks. Interested in knowing more? Sign up today for a free trial and start exploring how JFrog Connect can help you to manage your Linux devices remotely!