Remote ssh Linux device from anywhere worldwide
JFrog Connect remote control tool is a web based remote SSH feature that gives the ability to control any embedded linux device from anywhere. With JFrog Connect remote control you can SSH over the internet or SSH over firewall, and you will not even notice that it works on a separate network.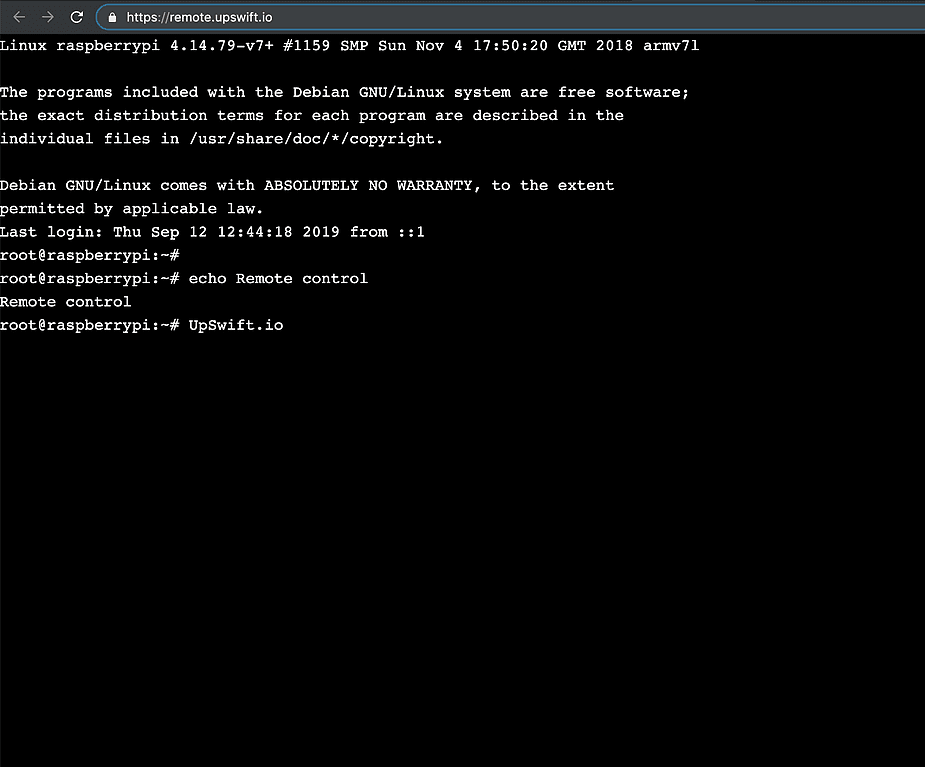 Remote control Raspberry PI using JFrog Connect
JFrog Connect remote control is part of a complete management platform that helps you control and manage your Linux product fleets. The remote control tool has been designed to be secured and reliable as possible, to make sure that you are the only person that can control your devices from anywhere.
The architecture of the Remote control (Remote SSH), includes a dynamically generated keys that regenerates each and every new SSH session. JFrog Connect works with world top security experts to make the Remote control tool perfectly secure for industrial products.