Introduction to JFrog Artifactory
Wednesday, May 23rd, 12:30 PM CET
Learn how to speed up your development pipeline using JFrog Artifactory. We will review the essential features that will enable you to automate software package management from development to distribution. The webinar is optimized for Java users.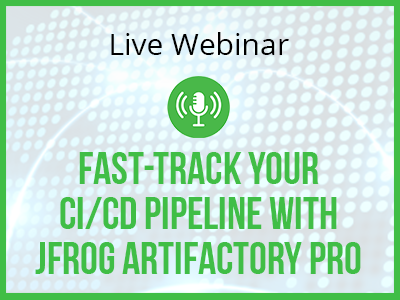 Fast-track your CI/CD pipeline with JFrog Artifactory Pro
Wednesday, May 30th, 12:30 PM CET
Learn about the benefits of using JFrog Artifactory Pro as the system of record for your CI/CD pipeline. We will also review how to leverage built in and custom metadata in your build information.