Get faster, more reliable software delivery with observability
GO FROM
DREAM TO DONE
Fine-tune your software supply chain. New Relic helps you monitor, analyze, and visualize key performance, usage, and security metrics from JFrog Artifactory and JFrog Xray in real-time. With the JFrog quickstart for New Relic, it's easy to get the right insights to boost release velocity, security, and quality.
COMPATIBLE WITH
JFROG PRODUCTS
Gain real-time observability into your software supply chain with New Relic
The New Relic integration helps you proactively manage performance and remediate issues with actionable log insights. It forwards logs and metrics to your New Relic account with Fluentd and OpenMetrics so you can analyze your environment health, usage, and performance. Best of all, you can get started with curated dashboards that give you real-time visibility in seconds.
JFrog Artifactory Integrations with New Relic
Uncover and mitigate vulnerabilities
The New Relic integration helps you discover and track key security data such as violation trends and artifacts harboring the most CVEs. Discover bad users and user misuse by monitoring who is accessing your artifacts and from what IPs. With New Relic and JFrog Xray, it's easy to understand your security posture and know where a vulnerable build has been deployed into production.
JFrog Xray Integrations with New Relic
Blog
Gain real-time observability into your software supply chain with the New Relic Log Analytics Integration
READ NOW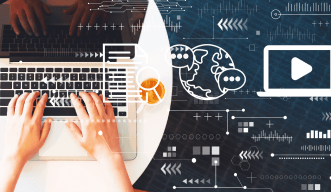 Solve software-performance problems

with data With New Relic