The Importance of Live Updates From Smart Agriculture IoT Products
The world's population is approaching eight billion and that increase is only getting faster. We are approaching a food crisis at an ever-increasing rate. Because of this, we need to be more productive when it comes to farming than ever before.
With that in mind, smart agriculture is on the lips of many in the food industry with how it is blazing a trail for the future. But do you know what smart agriculture is, and how it will help you?
This article will discuss the benefits of the Internet of Things to agriculture and how it can help you.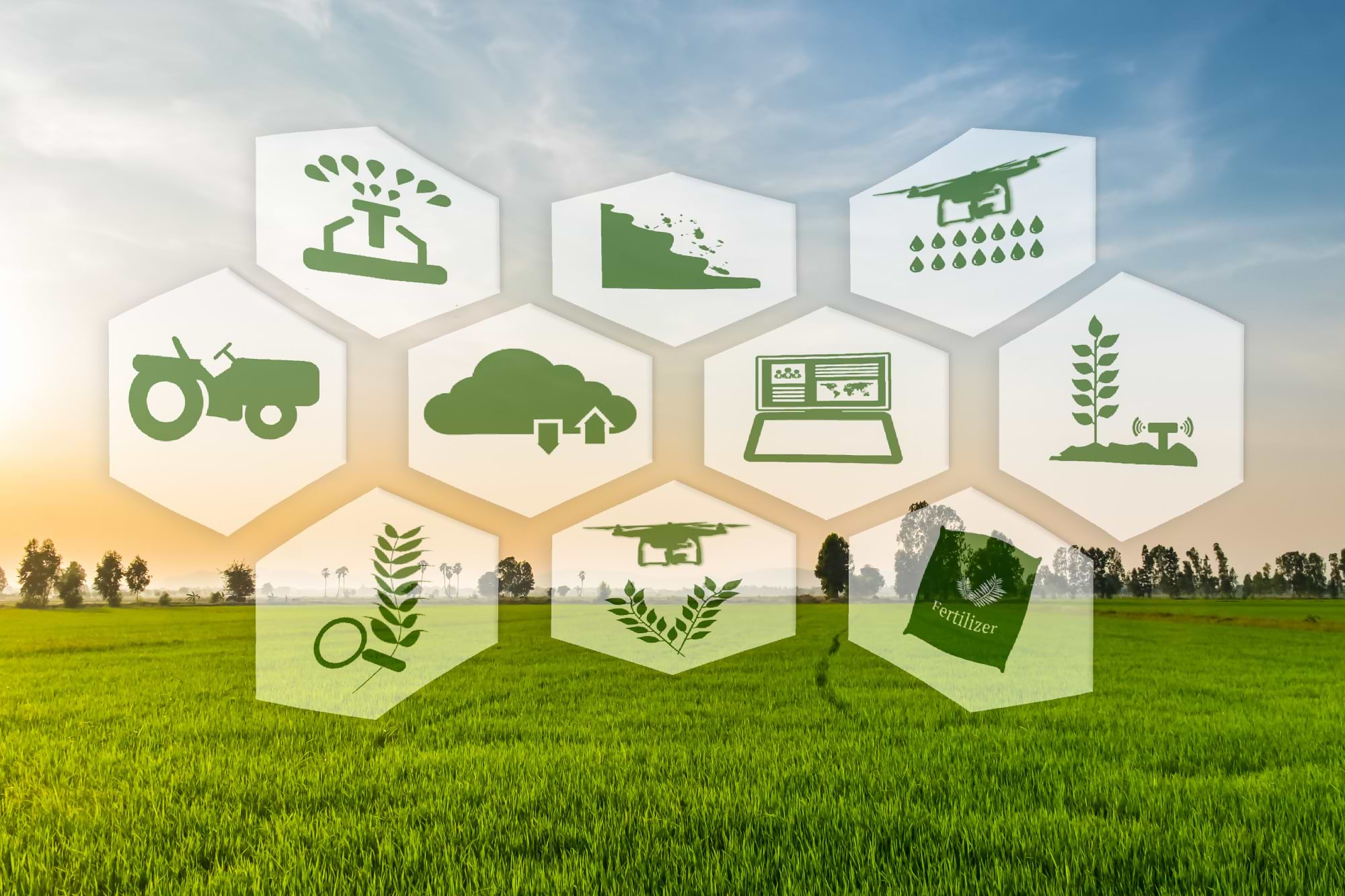 What Is Smart Agriculture?
The focus of smart agriculture is to improve farming via a wide range of computing technologies. It uses things such as artificial intelligence, robotics, and the Internet of Things to bring together all the information it can. This data is then used to perfect the farming methods we use and react to situations as, or even before, they happen.
Using smart devices and other tools, smart agriculture takes guesswork and human error away from the process. You can track consumables such as fertilizer and pesticide to a higher level of accuracy, for example. You can check crop growth, and you can detect problems from a much earlier time.
How Can the IoT Help Agriculture?
There is a lot of thought people are putting into the Internet of Things when it comes to its use in farming. Human input works for smart agriculture up to a point. But the belief is that when you scale up you will need to input more and more data to make more complex calculations.
Farming needs to scale up due to the pressing needs of an ever-expanding population. So, the agriculture industry is under enormous pressure. For this reason, the industry is growing like it never has before and the data needed to track its expansion increases apace.
Another issue facing humanity in its near future is the need to scale up while ensuring we do so in an ethical and positive way for the environment. In practice, this means reducing the wastage that occurs when humans engage in the decision-making process.
It can also include using alternative farming methods to move away from the use of pesticides that are killing bees and other insects. The data available to farmers can allow them to use new crop management methods. These let them reduce the number of pests without resorting to the use of chemicals.
How Would IoT Device Management Work on This Scale?
There are several different ways that employing the Internet of Things can help farmers to manage their crop farming methods. Some of these are features that farm managers have not had access to before. This gives them a brand new way of looking at and handling their farm in the future.
These methods are only going to improve with each iteration of the available technology. In the meantime, the following are a few ways that the IoT is able to assist your production capability:
Instant Alerts
Devices connected to the Internet can receive alerts and notifications when anything goes out of specific bounds on the farm. This could be anything from the fact that the ground is too wet or dry, to alerts of possible pests in a specific field. These instant alerts allow a farmer to respond to them straight away rather than waiting to inspect the farm when they are free.
This ability to be always on the ball lets a farmer stay ahead of any issues. This may not even be a problem that is currently happening, but they receive warnings of upcoming problems. This can include an incoming storm, an alert that supplies are down to minimal values and that they should restock, or any number of other things.
Live and Constant Sensor Values
Farmers need a constant stream of information to make judgment calls on what to do moving forward. They need to understand if they need to fertilize specific crops to get the best yield, or if the ground is outside of its recommended pH value.
Having access to the input from sensors spread throughout the farm and connected via WiFi can help you receive that information. You can then see the sensor values as they exist over a period of time longer than only how the data exists at the present time.
Farmhand Management
Using farm workers' telephones, you can track their location when they are working. This allows you to create GPS "fences" and ensure they are where they should be at any time. You can then ensure those who are working on your farm are doing the jobs when you tell them to.
Live updates can appear on your phone to inform you if the farmhand leaves the farm or is in an area they should not be.
This can give you assurance when you have concerns that you are or are not hiring the correct people. It can also help you decide if your worker needs reprimanding or instead more training.
Remote Access
You and anyone else on your farm can receive access to this data feed. This allows you to name who can receive live updates anywhere on your farm or beyond. Those with access to this information are able to respond to feedback as and when it is necessary.
Where Can I Learn More?
You should now have a much better idea of how smart agriculture is blazing a trail and how the IoT is making farming much more sustainable. You may still have questions, though. If that is the case, you can always ask us how to support such a network.
Our people are there to talk to you about IoT device management and how you can benefit from it in the future of your industry. So, if you have further questions, you need only send us a message and ask away.