Remote updating and control of Embedded linux devices
Any embedded Linux product nowadays that is connected to the internet needs to have a few basic management functionalities that will help us (the developers/product managers) to keep the product's software up to date and stable anytime.

JFrog Connect Device Management platform makes the whole cloud management infrastructure of Linux based product simple as it should be. In just a minute, we can register our Linux product to the platform and start managing it from anywhere worldwide remotely. From then on, we can be completely sure that we won't have anymore recalls for our product that is already in the field. Fixing software bugs and upgrading the software remotely can be done immediately through JFrog Connect platform using the Over-The-Air software update functionality and can save lots of headaches.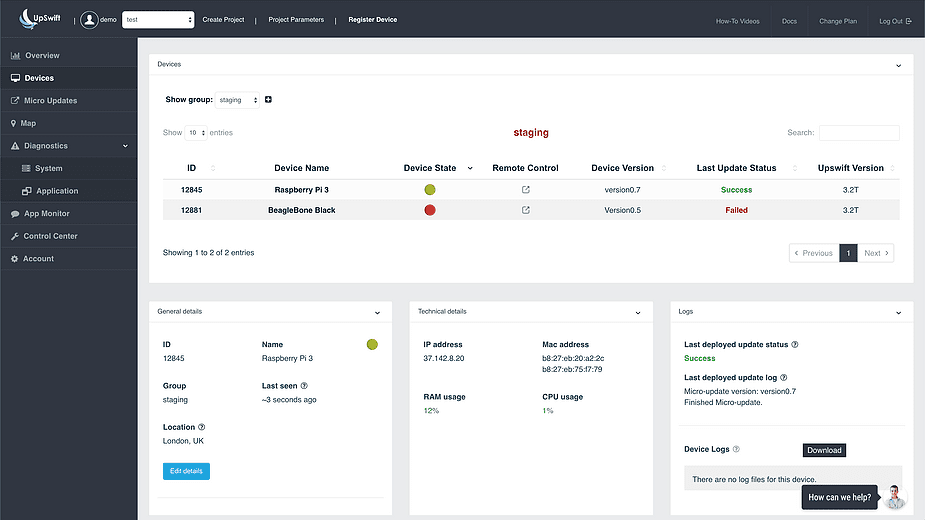 JFrog Connect platform – management of Raspberry Pi
JFrog Connect is designed to be generic, lightweight and secured in purpose to not disturb the product application developers at all. Just register device, view the device on the dashboard and start controlling your product from anywhere (simple as it sounds!).
Start using JFrog Connect today! It's completely free and full-featured up to 3 devices.