OTA updates for embedded Linux in 2021 method
Over The Air software updates for Linux is one of the best solutions today to prevent recalls of products. Implementing an OTA update could be very challenging and may lose the potential which we wanted for the first time.
Here at JFrog Connect we provide a cloud device management platform for embedded Linux devices. JFrog Connect customers manage edge devices in over 35 countries.
A mechanism of a remote update for embedded Linux has a lot of important aspects that have to be part of our OTA update architecture. Here are a few points that we should think of when we using an OTA software update tool: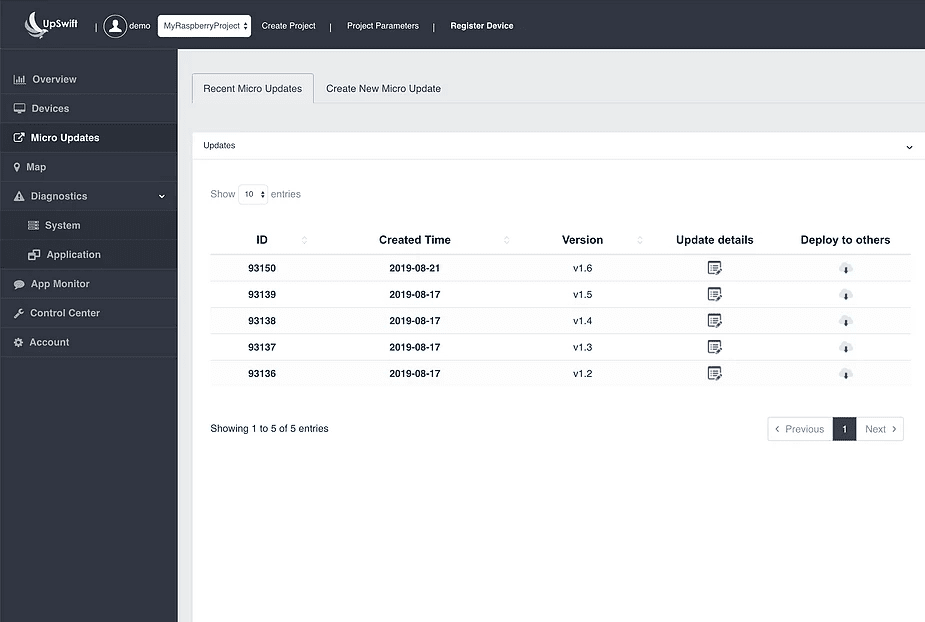 JFrog Connect device management platform – Micro update
1. Lightweight – The update should be as small as possible, In purpose to have the option of quick rollback in case if something goes wrong. Also, a lightweight update keeps our work agile and improves the product application on a daily/monthly basis.
2. Far from human interaction – The architecture of the OTA update has to be robust and safe, with much rollback options that will keep us feeling confident about deploying quick small changes to our software.
3. Monitor OTA update status – We can't predict everything. That's why it is important to have a monitor tool which will help us understand what is the status of the current deployment of the OTA update and as a result will help us redeploy to those which had any problem.
4. Test the update, Then go to production – Grouping embedded Linux devices is another important feature which can help us deploying the needed update to a Test group, then, when everything works as planned on the Test Linux devices, we can continue and deploy the same OTA update to the devices that already running on the field.
5. Remote Update obligates us to have a remote control feature – Bugs and crashes can happen, especially when the product is not in our hand. And we want to make sure that beyond remote updates we will have the ability to remote control the device from anywhere. Wherever the product placed, you should have full secure access to analyze it like in your office.
JFrog Connect brings a full-featured Device Management platform that will help you keep your Embedded Linux based product fleets updated and maintained easily.
Try JFrog Connect today! It's completely free and full-featured up to 3 devices.