Nvidia Jetson Nano Vs. Raspberry Pi 4
In this article, we're going to review the two best Single Board Computers (SBCs) in the market: Nvidia Jetson Nano and Raspberry Pi 4. Let's dive in to see what they're all about.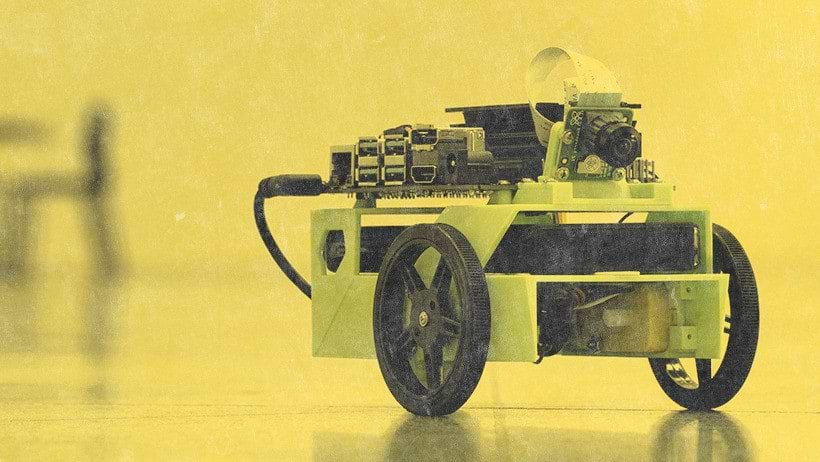 Join JFrog Connect today and start to manage your edge products in minutes!
Jetson Nano
NVIDIA Jetson Nano is the latest board in NVIDIA IoT board lines. It is available as a Developer Kit that comprises all inputs and connections required for prototyping IoT solutions and, also, as a compute module that can be integrated into industrial solutions.
This developers kit delivers the compute performance necessary to run AI workloads at unprecedented power, cost, and size.
Makers, learners, and developers can now run AI frameworks and models for applications, including object detection, speech processing, segmentation, and image classification.
Here's a list of the features of NVIDIA Jetson Nano Developer Kit:
· 70 mm x 45mm module size
· 100mm x 80mm Developer Kit size
· Quad-core ARM A57 CPU
· 4GB LPDDR4 64-bit RAM offering 25.6 gigabytes per second
· Maxwell architecture-based 128–core NVIDIA CUDA GPU
· 128- core Maxwell GPU @ 921 MHz
· 4x USB  3 ports
· I/o–12C, SPI, UART, and Raspberry PI Compatible GPIO header
Furthermore, NVIDIA Jetson Nano comes with multiple neural networks on each sensor stream and works with the most popular AI frameworks available today, including TensorFlow, Caffe, MXNet, and PyTorch.
Raspberry Pi 4
Since 2012, the Raspberry Pi continues to offer developers, makers, and learners a single board computing platform that's easy to use, affordable and small in size.
The Raspberry Pi 4 Model B is their latest product. It comes with a ground-breaking increase in processor speed, memory, connectivity, and multimedia performance while retaining backward compatibility and the same power consumption as the predecessor Raspberry Pi 3 Model 3+.
The features of the Raspberry Pi 4 include:
· OpenGL ES 3.0 graphics
· Gigabit Ethernet
· Operating temperature ranging from 0 to 50 degrees C ambient
· Broadcom VideoCore VI (32-bit)
· 2- lane MPI CSI camera port
· 2-lane MPI DSI display port
· Quad-core ARM Cortex-A72 64-bit @ 1.5 GHz
· Power over Ethernet (PoE) enabled
· Composite video port and 4-pole stereo audio
· 2.4/5.0 GHz wireless LAN and Bluetooth 5.0
Raspberry Pi dual-band wireless LAN and Bluetooth comprise modular compliance certification, which allows the board to be designed into end products with minimum compliance testing, improving both its time to market and cost.
NVIDIA Jetson Nano vs. Raspberry Pi 4
Though we've not mentioned all the features of these IoT boards, their primary features are similar.
They're both single board computers designed with ARM Processor and 4G of RAM and lots of connectivity for peripherals. However, the Raspberry Pi 4 also comes in an 8GB memory option.
In terms of GPU, the Jetson Nano wins because of their 128- core Maxwell GPU @ 921 Mhz. The Raspberry Pi 4 GPU is weaker compared to the Jetson Nano.
In the case of CPU, the Raspberry uses the latest and best CPU, the Quad-core ARM cortex-A72 64-bit @ 1.5 GHz.
This CPU offers higher performance and faster clocking speed.  But for deep learning and AI, it might not provide enough performance benefits. However, Raspberry Pi's faster performance makes it great for general-purpose use cases.
As for the price, the Jetson Nano is more expensive. It goes for $99, while Raspberry Pi 4 costs only $55.
Final Thoughts
For applications where higher GPU power is necessary or high-quality industrial product is required, NVIDIA Jetson Nano is the board to use.  Otherwise, Raspberry Pi 4 will provide users with more CPU performance and clocking speed at an affordable price.
Join JFrog Connect today and start to manage your edge products in minutes!