Manage thousands of smart connected products all over the world in 2021
Connected products are now everywhere and there is a good reason why products from every industry will find the road to be connected as soon as we continue to develop complicated software.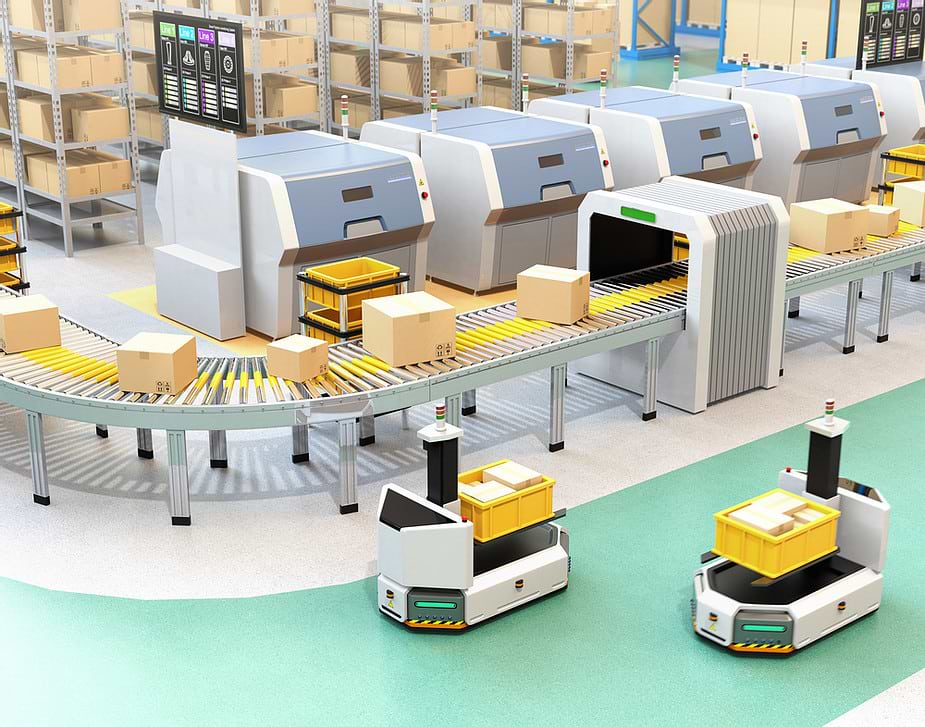 Going to production with our last state of the art product we have worked on in the last couple of months or years is HARD and exhausting as ever before. There are so many things to work on and to develop, all should be automated and work perfectly in the field, no place for bugs and issues when it comes to a fleet of thousands all around the world, working around the clock.
Things may happen and you should be ready
While today's products are smarter and complicated than ever before, we can do our best to make sure everything will run and behave as designed. But, there may be situations where a small issue discovered and a quick software patch is on the table of the project development team.
In those situations, no one would like to think of how they deploy the software patch or running commands on the product remotely. We all just want to be focused on the right change that will fix the issue and get the products back to work. Wasting such an important time trying to implementing a way to deploy an update to our products can just be complicated and headache as developing the whole product again.
Good Infrastructure can save that mess now.
Focus on the product application and using a ready-to-use infrastructure that doesn't take our developers time and just being in the background may save us from such a big product recall. That's not a thing we can give up on and think about again just after production when we don't have access to our products at all.
What does Good Infrastructure mean?
In the world of the connected products running software days and nights, a good infrastructure has to give us a full centralized system we can count on. A place where we can feel and control each and every product like it is in our offices.
Here is a great example of a full issue -> fix cycle on products with a management platform: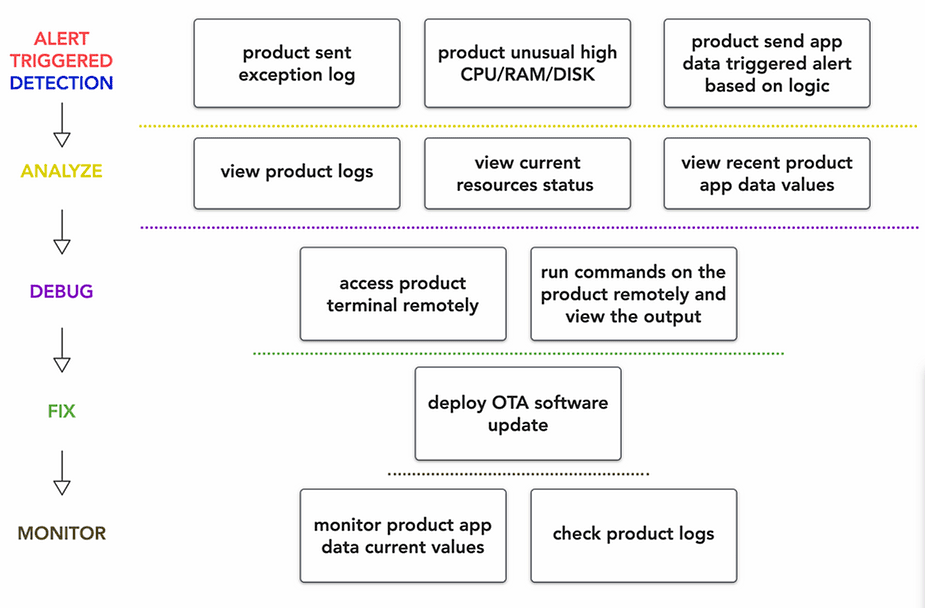 There are 5 major steps in a situation of a product issue: Detection, Analyze, Debug, Fix and Monitor.
In the example above we can understand what things can be done in every step using a good infrastructure solution that is connected to your products remotely.
The 2021 solution we all need
Here at JFrog Connect, we provide all-in-one place to manage and maintain one or one million of edge Linux based products remotely with a ready-to-use platform that will keep your focus on the product software and leaves behind the infrastructure to a managed cloud solution.