IoT in Industry 4.0 – Deep Explanation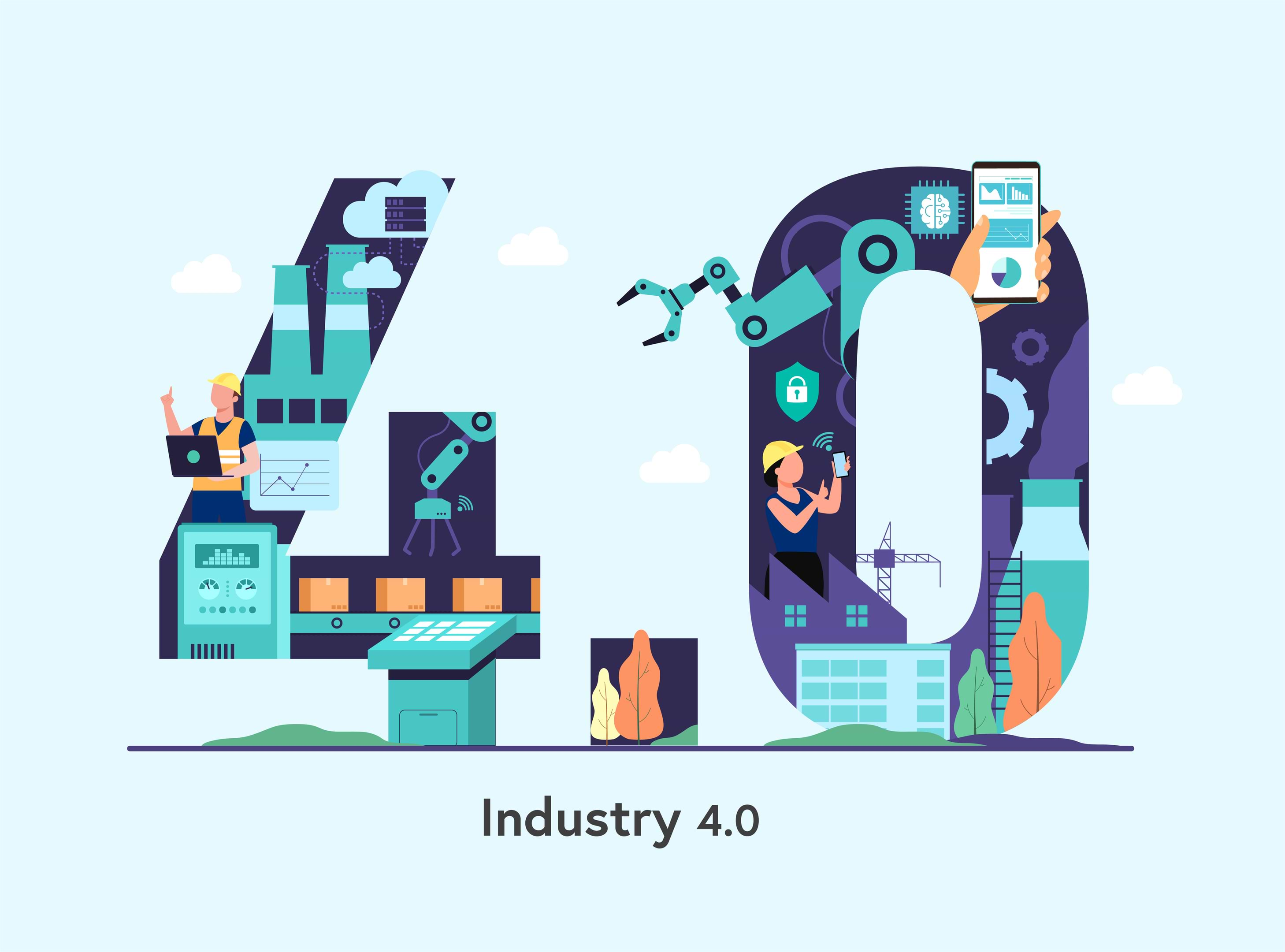 What's Industry 4.0?
It'd not be an exaggeration to mention that it was all started in Germany, with the introduction of the 'High-tech strategy' of the German government which promoted computerized manufacturing. With the origin of the concept of Industry 4.0 back in Germany in 2006, its primary focus has been on the broad vision of bridging the physical industrial assets and digital realm. This is also known as cyber-physical systems. Simply put, it talks all about how machines can talk with each other and how we can use the information those machines and equipment provide to improve all aspects of the industries, from manufacturer's perspective to the customer experience.
Main Design Principles of Industry 4.0
As Hermann and Pentek suggests in their paper on Design Principles for Industry 4.0 Scenarios, there are four main design principles to the concept of Industry 4.0:
Interconnection: Machines, devices, sensors and other equipment can communicate with each other via IoT, or through the general internet
Information transparency: The availability of vast amounts of data, coming from all stages, all areas of a certain industrial environment provides the access to insights and supports the decision making process which in turn shall improve the quality of production and the functionality
Technical assistance: The ability to provide human operators with support for otherwise difficult or unsafe tasks and enable administrators to solve problems and make decisions that would require direct input from the systems
Decentralized decisions: To make the systems semi or fully autonomous, maintaining the level of required user intervention at a minimum until it's absolutely necessary such as in exceptional cases where security risks, interference and conflicting goals are come across
Components in Industry 4.0, the IIoT systems
According to the Boston Consulting Group there are nine principal technologies that make up Industry 4.0: Autonomous Robots, Simulation, Horizontal and Vertical System Integration, the Industrial Internet of Things, Cybersecurity, The Cloud, Additive Manufacturing, Data and Analytics, and Augmented Reality.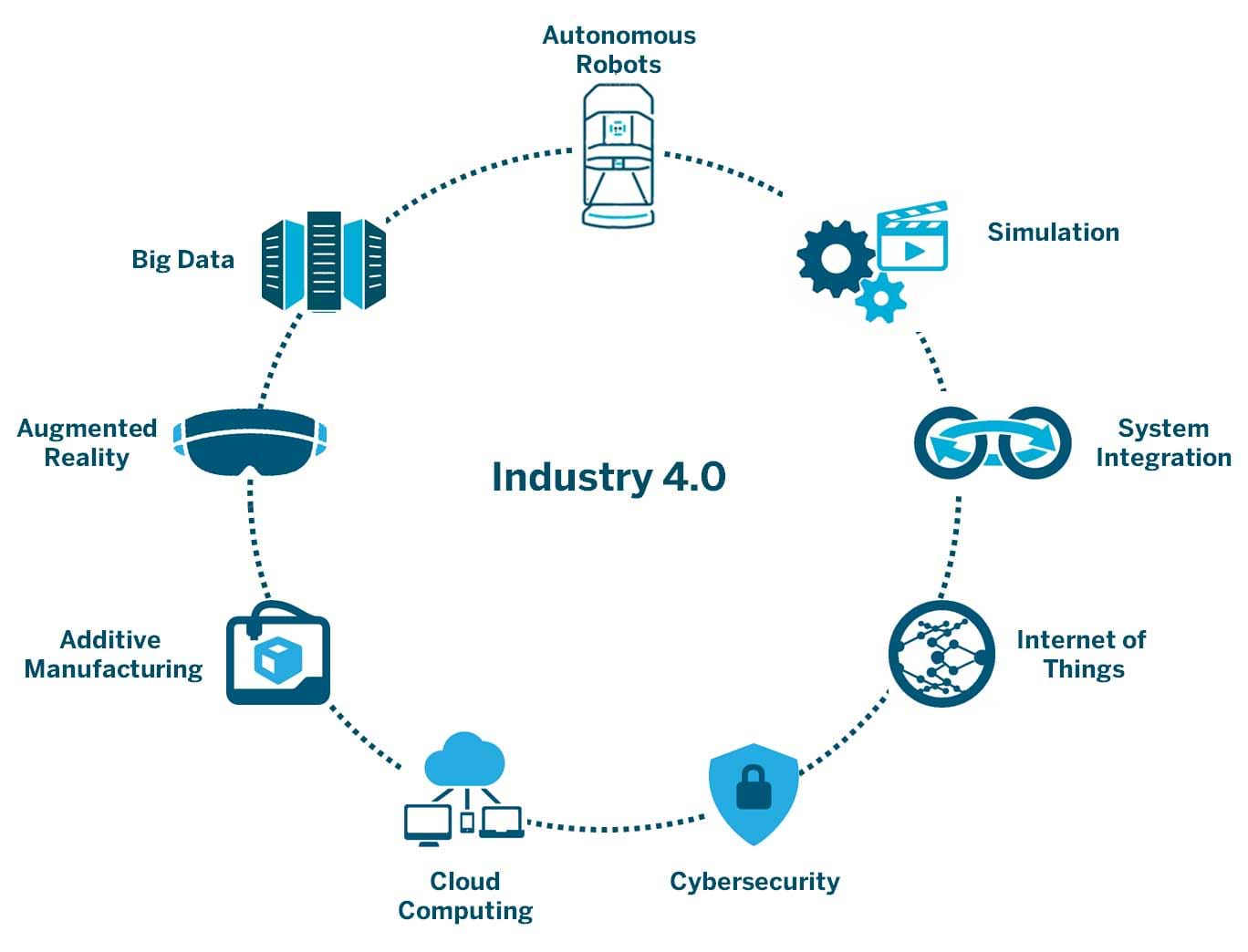 With the use of those 9 principles, the concept of 'smart factories' is realized where everything and everyone is connected and works in harmony to coordinate work down the line, be it machines or humans.
Benefits of IoT in Industry 4.0

Just like IoT has been able to change our lifestyles like never before, it's been affecting the industry in such a similar manner too. Starting from simple machine control and production monitoring, IoT concepts help manufacturers to even track their products across the world, thus ensuring they can provide extremely high quality customer service. Following are some of the key benefits of IoT in Industry 4.0:
Increased Productivity through Optimization and Automation: Incorporating IoT concepts in a manufacturing environment allows increasing the production speed, reducing waste, and reducing downtime by monitoring vital parameters etc.
Real-time data for data-driven analysis: Using widespread IoT devices such as sensor networks, manufacturers can monitor the production environments and overlook the performance to find out how they can improve the functional parameters of the whole ecosystem.
Improve quality of products: Introducing IoT devices such as sensors, software and other IoT technologies provides the manufacturers efficient quality control of the products being manufactured; for example, a network of IoT sensors can detect faulty products and can tirelessly remove them from the final assembly lines.
Improved working conditions for everyone: Not just everyone, but also for the machines. IoT can help you ensure that the working environment is safe for both humans AND machines by constantly keeping track of any
How does JFrog Connect come into play with Industry 4.0?
JFrog Connect is a remote IoT edge monitoring platform which provides you a set of tools to manage, monitor and maintain your Linux IoT edge devices. From Raspberry Pis to full-blown Linux computers, we provide you easy access to your all devices from anywhere in the world and manage them with just a few clicks. Remote control to automatic update deployment and device health monitoring; we've got you covered.
Interested in learning more? Sign up today for a free evaluation and start enrolling your devices!