Customer Success Story: Life Insurance
Life Insurance Company Enhances Developer Self-Service with Cloud-First Strategy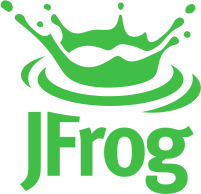 Overview
This life insurance company is one of the largest mutual life insurance companies in the US and one of the largest life insurers in the world. With over 100+ years of experience, they've paid over $10+B in total dividends and benefits to policy owners and have $700+B AUM (Assets Under Management). Their agent force is nearly 12,000 strong, with over 8,000 licensed agents and 4,000 financial professionals.
With over 200 developers, this life insurance company updates their tools and resources constantly to make sure their developers have the best experience and move as fast as possible.
Goal
This life insurance company's goal is to provide a great consumer experience for three important areas of their digital transformation: acquiring key health data, assessing mortality risk, and simplifying the underwriting process. To achieve this goal, they needed to strengthen their operational efficiency by
Building a cloud-first strategy for agility, developer self-service, and making mergers and acquisitions easier to scale faster
Incorporating DevSecOps practices into the software development process
Enhancing value streams by syncing DevOps practices and teams worldwide
Implementation
To enhance their operational efficiency JFrog collaborated with this company's team of developers to
Replace their on-prem infrastructure with the JFrog Platform in the Microsoft Azure Cloud at the ENTERPRISE+ level
Consolidate and migrate 2.5 terabytes of data from their Nexus self-hosted environment to JFrog Artifactory
Implement security best practices with JFrog Xray
Enable more granular control of artifacts managed and greater CI/CD pipeline automation with JFrog Artifactory
This solution allowed for enhanced build speed thanks to reliable and secure data management and access throughout the software development lifecycle (SDLC), while also allowing for greater development flexibility and scalability.
Results
As a result of their data migration to the cloud, the company has seen a significant improvement in their build times. The migration to Artifactory and the implementation of Xray has helped them to enhance their software development process and secure their software delivery. The company's head of ASM also discussed, "We're able to deliver software faster and more securely with our transformed single source of truth." Adopting the JFrog Software Supply Chain Platform has helped this company strengthen the quality of their health data collection, risk assessment, and underwriting. These enhancements make it possible to generate policies faster for external customers and guide beneficiaries more empathically.
"We were able to develop a cloud-first strategy for agility and implement security best practices as part of our SDLC with the help of the JFrog Artifactory and Xray. This has enabled us to deliver a more streamlined and empathetic consumer experience."
-Head of ASM, Insurance Company
INDUSTRY
Life Insurance

PROBLEM
Create a culture of self-service for developers

Develop a cloud-first strategy for agility

Make mergers and acquisitions easier to scale faster

Incorporate DevSecOps into development to ensure security

Enhance value streams by syncing DevOps practices and teams worldwide  
RESULTS
Enhanced health data collection, underwriting, policy generation, and beneficiary empathy

Centralized platform allows DevOps teams to seamlessly update and manage multiple repositories

Smaller hardware footprint saves money and resources for maintenance

Repository backups are run more frequently and securely 

Data is accessed securely via SSL

Complete control over internal users and groups
SOLUTIONS