Customer Success Story: Computer Vision Company
AI Powered Computer Vision Company Scales IoT Fleet With JFrog Connect

COMPANY
A machine vision industrial automation company offers real-time quality inspection making fabric production more efficient by automatically detecting defects early in the manufacturing process. Focused on bringing quality control automation to the textile industry, this company provides cutting edge AI technology to this $3 trillion sector. The company develops a proprietary system of cameras, sensors, and advanced artificial intelligence software to detect and avoid defects, reducing defect rates to nearly 0%. The company also provides quality control software, which outperforms current, manual real-time inspections.
CHALLENGES
This company experienced challenges updating software and machine learning (ML) models on a growing fleet of Linux-based devices. Due to the remote nature and broad geographical distribution of devices, software deployments are difficult to track, monitor, and troubleshoot. For instance, many of these devices are spread out all over the world, don't have a public IP, and sometimes suffer from slow and/or unreliable network connections. It's vital their customers continue to have confidence in their devices and their deployments to avoid textile defects at the source of production. They needed a centralized solution to connect all devices and monitor which deployments were successful.
SOLUTION
JFrog Connect is a platform designed to efficiently update, track, and control edge and IoT devices at a fleet scale. This company needed Connect to manage all their field deployments in a reliable and efficient manner. The Connect application agents can work where network connectivity is limited — particularly helpful to this company since their customers were in remote locations with unreliable internet connections.
JFrog Connect Agent (approximately 2MB) is installed on each device to monitor and manage device resources and application services, and communicate the device status with the Connect server. If Connect is in the process of deploying a software update to a device, and a network interruption occurs, the update to the device will be halted and marked as failed on the Connect dashboard. The Connect Agent can wrap the updates in a rollback engine, which in the event of a failure, can then revert the device's update to its previous state (e.g., if you try to update from v2 to v3 of the software, but it fails, the rollback feature returns the device to v2.) In this instance, the device can resume operating as before, prior to the update attempt. The supervisor can then reattempt the update when the network connection is reestablished.
In addition to Connect's rollback capabilities, the central management Devices dashboard provides fleet-wide visibility into all device update processes that may be in various states. The operator can readily see a list of devices and their state (pictured below), including if they're up and running, as well as the status of any updates being pushed out (e.g., done, running, failed). A senior software development manager described: "Knowing which devices updated and how they updated was crucial for keeping our products up and running. JFrog Connect gives us peace of mind."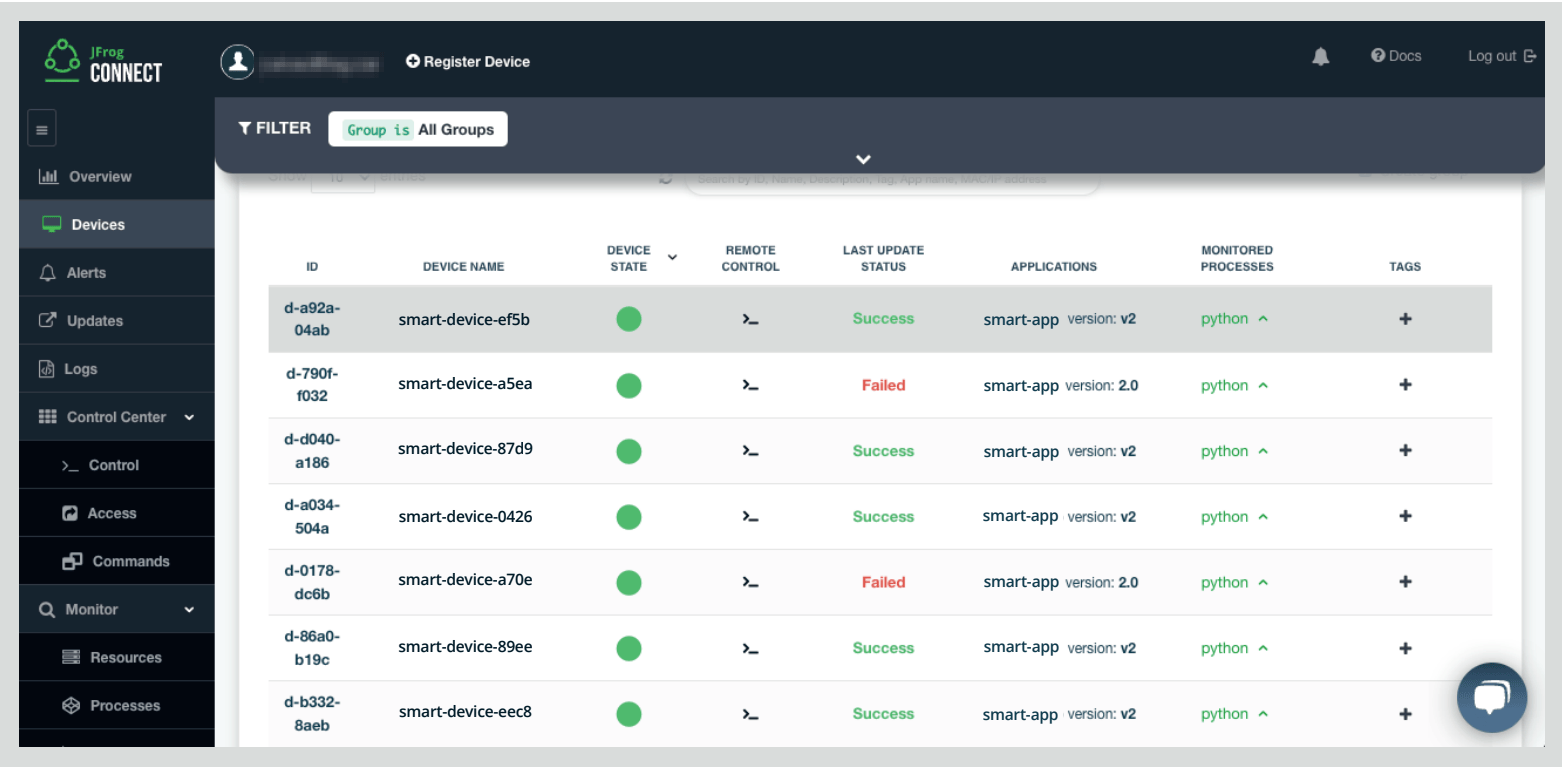 RESULTS
The fleet management dashboard offers a detailed overview of the fleet's current state, processes, and update status, enabling the company to closely monitor deployed devices and check for any updates.
Each device or group of devices receives its own unique updating procedure, accelerating fleet version updates in an automated fashion. For example, Connect Update Flows helped the company to build complex scenarios and protect their fleet of devices to run the most up-to-date software version and inference model.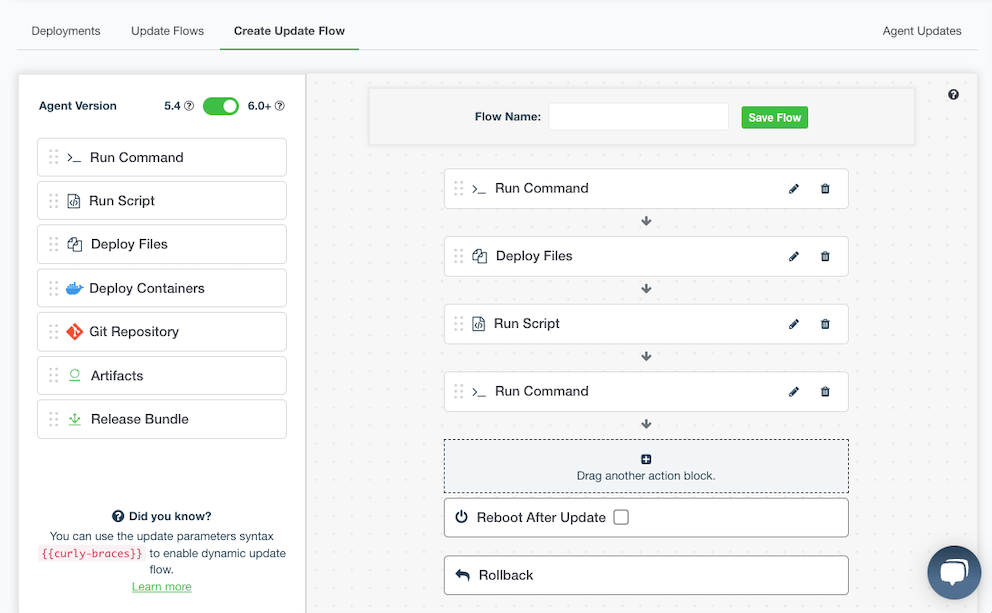 "JFrog Connect helps us automate software updates to fleet devices deployed worldwide. The best part is that we can save time and effort with established, secure and repeatable processes."
— Senior Software Development Manager
---
INDUSTRY:
Manufacturing Automation
PROBLEM:
Company's global presence made software deployments to devices in remote locations difficult to manage and monitor
Updating software and inference models in smart cameras requires many steps, making it challenging to scale production
RESULTS:
Fleet management dashboard now provides constant visibility into the fleet update process
Automation allows for reliable software updates deployed worldwide across varying devices
Rollback capabilities help avoid partial updates in devices offline
SOLUTION:
JFrog Connect