What's new in Conan 2.0 @ Core C++ TLV
February 22, 2023
2 min read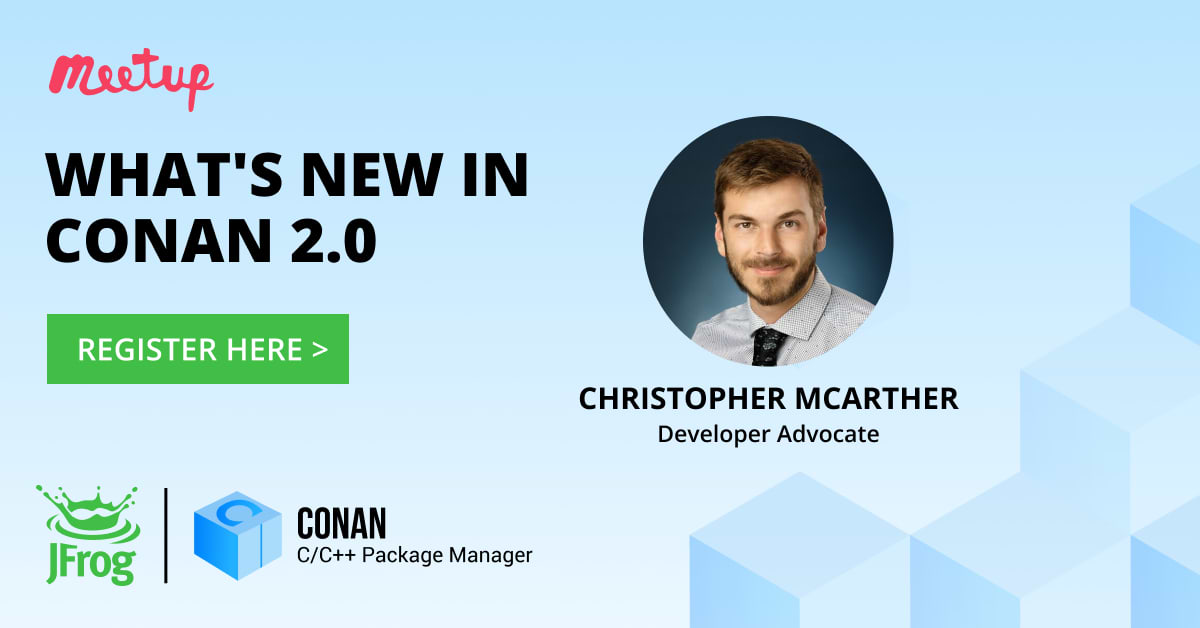 Whats new in Conan 2.0 
Conan C++ package manager from JFrog: the open source, distributed, and universal way of managing your dependencies and your binaries, used by thousands of companies in the world. With the Conan 2.0 release rapidly approaching it's time to learn about the new features that can vastly improve your workflows. One of the most important changes is the new graph model which addresses real-world use cases. Plugins and Extensions are going to allow users to tailor Conan to their exact use case allowing for even more flexibility.
Christopher McArthur 
Chris has been giving back to the open source community with exploit database containers, C++/ CMake build system maintenance, and other OSS projects for nearly ten years. He began his career as a C++ developer and has since then added other languages including Golang and Typescript to his skill set. Prior to joining the Conan team at JFrog, Chris previously worked in the video broadcast and mobile advertising industries on a variety of projects. His diverse experiences include Blockchain, low-level hardware networking, distributed systems security, and cloud-native DevOps. As a developer advocate for JFrog, Chris deals with Conan, Chris shares his deep to the knowledge of DevOps and Package Management to the C++ Community globally.