AWS FinOps – Best Practices for Optimizing Your Spend @ Tampa Bay AWS User Group
JFrog is a Proud Sponsor of Tampa Bay AWS User Group!
March 17, 2023
< 1 min read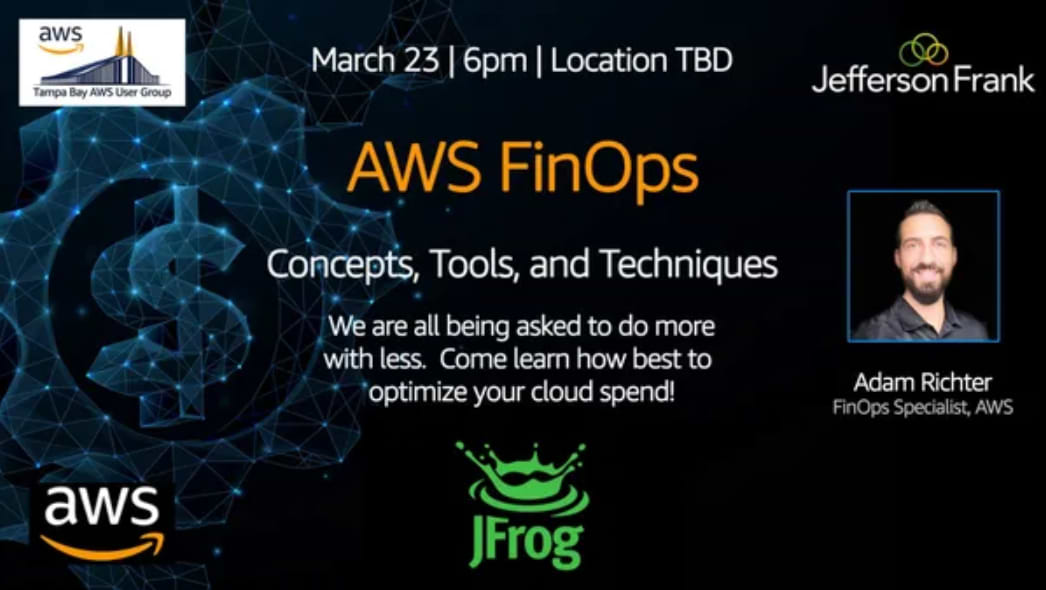 With a soft economy, we all must put on our FinOps hats and find savings in all we do. We are fortunate to have Adam Richter, a Cost Efficiency and FinOPs Specialist at AWS, present to our group on best practices around cost optimizing your AWS environments.
His presentation will include the AWS tools that can assist you in this endeavor, tried and true techniques that AWS has observed across their many customers, and the concepts and best practices that are important to minimize your spend without sacrificing your ability to serve your business.