JFrog Names Kit Merker as Vice President of Business Development
Press Release, July 7, 2016
Former Googler Joins Team to Help Drive Corporate Growth and Strategy
 SANTA CLARA, Calif. – July 07, 2016 – JFrog, the worldwide leader in infrastructure for software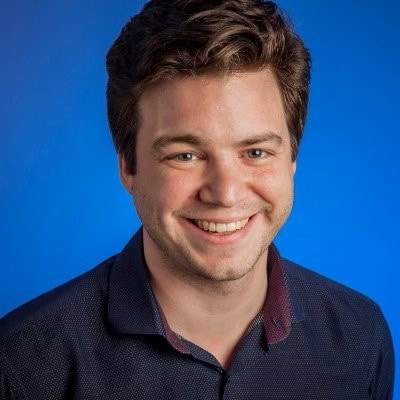 management and distribution, today announced a strategic new addition to its executive team to accelerate its growth in the DevOps market. Kit Merker has joined the JFrog team as vice president of Business Development, bringing a deep background in enterprise software and in-depth knowledge of container and cloud-native services, to further develop JFrog's ability to improve the developer's life.
Merker comes to JFrog from Google, where he served as a product manager for the Google Container Engine, Container Registry, Cloud Launcher and the Kubernetes project, as well as an advocate for container & cloud native technologies. In his 15+ years of experience in large-scale software development projects, Merker has worked in a variety of roles from coding to test management and evangelism to product management. Before Google, Merker spent 10 years at Microsoft, where he worked in several groups, including leading the engineering systems product team for the Bing organization.
Supporting Quotes
"Using open source software has become the only way to remain competitive in the software game. The more phones, devices, endpoints, services, applications and drones that we see in the world controlled by binaries, the greater the need to manage the complexity to keep those systems running. I believe in what JFrog is doing. JFrog has a powerful platform with a committed customer base and partner ecosystem. I'm honored and excited to play a role to help grow the business."
– Kit Merker, vice president of business development, JFrog
"JFrog continues to grow at a fast pace. Kit joining as our VP of BizDev will accelerate the industry's adoption of JFrog's solutions. Our products have generated an incontrovertible impact on the DevOps and developer market and community. The JFrog universal approach is changing the way the world manages, consumes and updates software. With Kit onboard, we will keep developing the company to bring high-value and innovative solutions to the market. Our customers, partners and team will benefit tremendously from his dev background, keen market insights and from his strategic approach and we are thrilled to have him on board."
– Shlomi Ben Haim, co-founder and CEO, JFrog
Tweet this: Help us welcome @kitmerker to @JFrog – our new VP of biz dev! #devops #artifactory
Resources
About JFrog
More than 2,500 paying customers, 60,000 installations and millions of developers globally rely on JFrog's world-class infrastructure for software management and distribution. Customers include some of the world's top brands, such as Amazon, Google, LinkedIn, MasterCard, Netflix, Barclays, Cisco, Oracle, Adobe and VMware. JFrog Artifactory, the Universal Artifact Repository, JFrog Bintray, the Universal Distribution Platform, JFrog Mission Control, for Universal Repository Management, and JFrog Xray, Universal Component Analyser, are used by millions of developers and DevOps engineers around the world and available as open-source, on-premise and SaaS cloud solutions.  The company is privately held and operated from California, France and Israel. More information can be found at www.jfrog.com.
Media Contact
Kelly Ferguson
Kulesa Faul for JFrog
(862) 223-9346
jfrog@kulesafaul.com