JFrog Adds Enterprise Software Veteran, Ayalla Goldschmidt, as Vice President of Marketing
Press Release, 2018年 1月 24日
Industry leader, Ayalla Goldschmidt, joins JFrog to head marketing and broaden the reach of JFrog in enterprise DevOps and the open source community
SUNNYVALE, California, January 23, 2018 – JFrog, the DevOps accelerator, announces a strategic addition to its executive team in order to propel its growth in the DevOps market. Ayalla Goldschmidt has joined the JFrog team as Vice President of Marketing, bringing close to two decades of extensive knowledge in enterprise software to further drive JFrog's DevOps practices and strategy.
"We're excited to have Ayalla on board and look forward to the valuable insight and direction she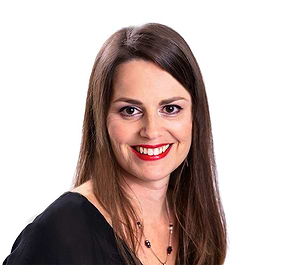 will provide our team as we continue to push the boundaries for developers," said Shlomi Ben Haim, Co-Founder and CEO of JFrog. "Our mission is to provide the software world a vehicle for continuous updates. To succeed, our products and message must be aligned. With Ayalla's passion for Developers and DevOps and proven track record in Enterprise Software, she will help us take the next leap in JFrog brand awareness and value delivery to our customers."
"In a world where every company must become a software company in order to thrive, if not survive, JFrog's mission of powering fast release cycles is critical to the success of every business," said Ayalla Goldschmidt. "With DevOps becoming mainstream, JFrog is becoming the industry standard for mission critical DevOps in enterprises. It's a true honor to join JFrog and serve the developer community on this journey."
Prior to JFrog, Goldschmidt held leadership roles driving global marketing of leading software brands. While at Oracle, she led Product Marketing for a three billion dollar product line, including The Java Platform and WebLogic Server. At TIBCO Software she was instrumental in transforming brand perception with key analysts as well as significantly growing the Portfolio Marketing team. She has similar achievements from her time at IBM and holds numerous honors and awards from throughout her career.
About JFrog
With more than 4,000 customers and over 2 billion downloads per month on its binaries hub, JFrog is the leading universal solution for the management and distribution of software binaries. JFrog's four products, JFrog Artifactory, the Universal Artifact Repository; JFrog Bintray, the Universal Distribution Platform; JFrog Mission Control, for Universal DevOps Flow Management; and JFrog Xray, Universal Component Analyzer, are used by Dev and DevOps engineers worldwide and are available as open-source, on-premise, and SaaS cloud solutions. Customers include some of the world's top brands, such as Amazon, Google, Uber, Netflix, Twitter, Cisco, Oracle, Adobe, Salesforce, VMware, and Slack. The company is privately held and operated from California, Seattle, Israel, India, and France. More information can be found at jfrog.com.